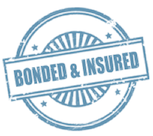 Your Source For
Termite Treatment, Termite Inspection, and Termite/Dry Rot Damage Repair Services Since 1977
Your Highly Trusted, Highly Review Termite Service For Contra Costa County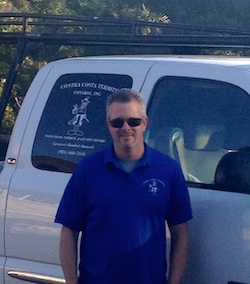 Contra Costa Termite Control is a trusted and family owned business that can help you with termite treatment, termite inspection, termite/dry rot structural damage repair, and more. We're licensed, bonded, and proud of our rating within the community.
Serving Contra Costa since 1977:
Orinda, Lafayette, Moraga, Walnut Creek, Alamo, Pleasant Hill, Concord, Clayton, San Ramon, Danville, Pleasanton, and surrounding East Bay Area.
We Can Help You With: Termite Treatment, Termite Inspection, Termite Fumigation, Dry Rot and Termite Damage Repairs, Termite Pretreatment, Termite Prevention, Antioch, Pittsburg, Brentwood, Vallejo, and Second Opinions
Some Recent Reviews of Contra Costa Termite
Recent Reviews:
"I found Contra Costa Termite to be incredibly honest and trustworthy. They redid our master bathroom to address severe dry rot. They actually came out below the estimate and finished ahead of schedule."
- Bill, Lafayette

"Larry Domina, and his assistant, worked on our kitchen floor for three days, tearing out the rotted under-flooring from a leaking dishwasher (Larry discoverd the leak when inspecting for earlier termite infestation). Because damage had spread beneath the vinyl flooring as well, they removed the flooring in front of the sink down to the joists and decided it was best to replace the vinyl flooring entirely. They worked diligently, swiftly, and cleanly during the three days of over ninety degree heat, completing the work on time, and removing all the debris from the adjacent garage and sweeping up afterwards. They were friendly and trustworthy, and both have a good eye for detail and color matching as well as good taste."
Ernie- Walnut Creek
We've been providing customer service since 1977. Since we're local family owned, people love us on Yelp!.
If you are in need of termite treatment, we can help you - We have successfully completed thousands of treatments around Contra Costa. We are 100% compliant and committed to both the environment and your family. Give us a call. We're happy to help.

If you haven't recently had an inspection performed on your home, consider our locally-owned company - Our termite inspection report includes inspection to interior, exterior, and subterranean areas of your house to identify problems such as termites, beetles, fungus or dry rot, along with an itemized bid for any problems noted.

If you already have an inspection report and are wondering if you should get a second opinion, give us a call - We have competitive rates on any existing, written bid from a licensed competitor.

If you have damage due to dry rot and/or termites, we offer highly competitive pricing - Chemical treatment for termite infestation, as well as competitive bids for any structural work you may need to have done to maintain your home, or get your home ready to sell.





Licensed - Bonded - Insured

Contra Costa Termite Control, Inc.
3498 Clayton Road #102
Concord, CA 94519
ContraCostaTermite@gmail.com
REG: PR765 | CA OPERATOR: OPR12037

Phone: (925) 680-7665
Fax: (925) 680-7928